Skin aging takes place on a cellular level so it makes sense to fight those changes at the same level – that's where regenerative therapies like PRP, bone marrow or fat derived stem cells, exosomes and VSELs come into play.
Platelet-rich plasma (PRP) uses growth factors in your own blood to signal your skin's stem cells. PRP is made after collecting a small amount of blood from the patient and then spinning it down to isolate the potent growth factors found within the platelets. All of our cosmetic regenerative therapies at Docere Medicine use PRP.







At Docere Clinics, we take skin rejuvenation very seriously and offer our patients several different options for creating youthful, healthy, glowing skin using the power of regenerative medicine.
 

Please note,

 this website and the videos found on it may contain discussions of procedures no longer performed by Docere Clinics due to changes in the regulatory environment. Any results shared on this website and the videos found on it do not reflect the results or experiences of every patient
.
R
esults 
may 
vary
 based upon patient age, medical history and other factors
, including the possibility of no improvement. 
We are in the process of phasing out the use of adipose-derived stem cells and plan to totally discontinue the use of fat by December 2021.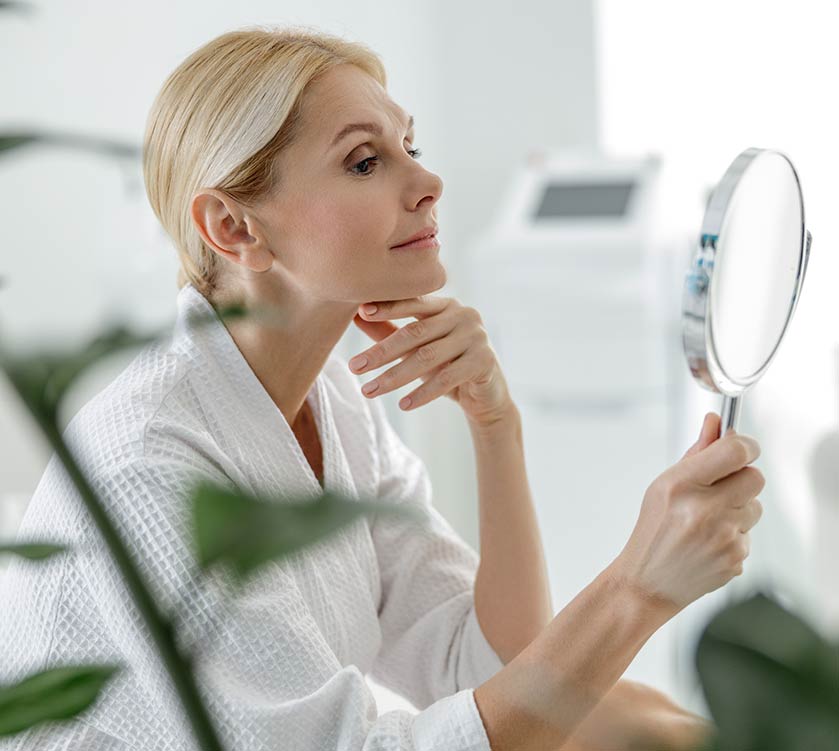 PLATELET RICH PLASMA (PRP) HAS BEEN SHOWN IN CLINICAL STUDIES TO…
Increase collagen production in skin
Improve wound healing and health of skin
Improve the appearance of fine lines and wrinkles
Decrease the appearance of dark circles and hyperpigmentation
Improve texture and firmness of skin Improve blood supply to the skin
Adipose-Derived Stem Cells (ADSC's), obtained from the patient's own fat by a mini-liposuction procedure, can be used to further enhance skin rejuvenation. Adipose-Derived Stem Cells are rich in Mesenchymal Stem Cells, which have the ability to bring about diverse regenerative changes in the skin.
STUDIES IN SKIN REJUVENATION SHOW STEM CELLS, EXOSOMES AND GROWTH FACTORS CAN…
Increase collagen production
Improve blood flow to the skin
Provide photo-protection to the skin (protects again damaging UV rays)
Improve skin hydration and decrease water evaporation seen with aging
Increase the thickness and density of the skin dermis
Improve wound healing and appearance of scars
Our skin rejuvenation procedures are done in our office with topical numbing cream given prior to the procedure.