Please download and fill out the following form prior to your visit. For your convenience, the form is a fill-in PDF file. If you have any trouble filling out this form, please contact us at any time for assistance.
Please fill out the patient form below if you are interested in our Cosmetic and/or Sexual Optimization procedure (only) with Dr. Amy Killen.
The majority of our new patients are referrals from existing satisfied patients. We are very careful to only offer treatment to patients that we think we have a chance of helping. We have found that we have the best outcomes in people who are in overall good health.
Docere Clinics is a fragance-free zone
If you or someone accompanying you arrive wearing cologne, perfume, scented lotions or hair products, you will not be permitted into the clinic.
Docere Clinics is a fragance-free zone
If you or someone accompanying you arrive wearing cologne, perfume, scented lotions or hair products, you will not be permitted into the clinic.
At this time, bone marrow cell therapy for chronic pain is considered elective. As such, insurance does not cover it. Treatments start at $20,000 and increase from there, depending upon the complexity of the treatment. Our staff will help you determine if stem cell therapy is right for you, which treatment(s) we recommend, based upon your needs, and let you know estimated costs.
Should you qualify for treatment, but cannot afford the cost, we may be interested in
our tithing program.
Docere's Response to COVID-19
Your safety and well-being are paramount to us, as is the safety and well-being of our employees. While many questions regarding the novel coronavirus remain unanswered at this time, Docere Clinics continues to closely monitor the situation and are adapting our policies and procedures in this dynamic environment. We're following CDC guidelines and are fully committed to protecting and safeguarding both our patients and our employees, while also continuing to provide exceptional and uninterrupted service to our patients.
Hotels and Visitor Information
Shuttle, Taxi & Limo services
"Health-Focused Seasonal Meals" Lunch & Dinner
"East Coast Eatery" Lunch & Dinner
"Brew Pub" Lunch & Dinner
"Comfort & Cozy Cuisine" Lunch & Dinner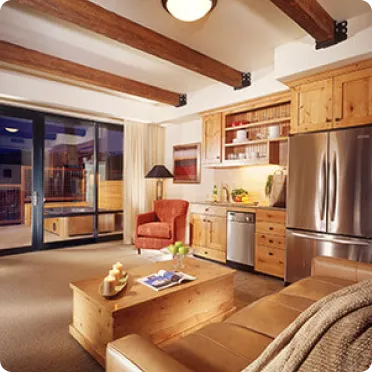 Newpark Resort & Hotel
(Walking distance)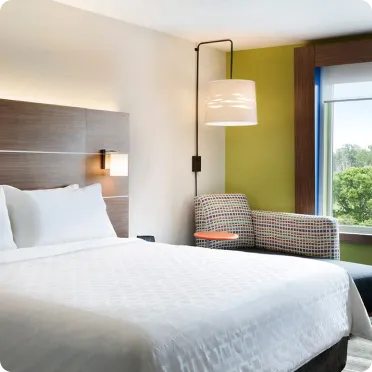 Holiday Inn Express Hotel & Suites
To book with Docere Clinics discount mention
"Medical Procedure" at the time of scheduling
hiexpress.com
Watch Their Success Stories…
Dave Asprey describes his outcome one year after bone marrow cell therapy for his low back, knee, and shoulder pain by Harry Adelson, N.D. This video was filmed right after Dr. Adelson performed stem cell procedures on Dave's mom and dad.
A Green Beret stationed in Florida, describes his outcome a little over one year after his "Full-Spine Stem Cell Make-Over" by Harry Adelson, N.D. for treatment of pain of his entire spine from years of overuse and injury sustained during both training and active duty. I love my work!

Jeanine describes her outcome after her 'full body make-over' with bone marrow cells. A high-level athlete, Jeanine had many aches and pains throughout her entire body. She describes her outcome nearly one year after a very extensive, full-body treatment by Harry Adelson, N.D.
"I choose Docere Clinics for my own stem cell procedures, as well as for my entire family. Dr. Adelson is the real deal! I'm impressed with his enthusiasm for learning, his dedication to improving his skills, and his devotion to the wellbeing of his patients"
---
Dave Asprey
Founder of Bulletproof Coffee
"When I decided to undergo stem cell therapy for a nagging injury, I put the word out to people I trust to direct me to the best of the best. Harry Adelson, N.D. was the name that kept coming back to me. The staff members at Docere Clinics are radiantly happy and refreshingly efficient. Dr. Adelson is professional, confident, and caring. Overall, I give Docere Clinics an A+ and enthusiastically recommend them."
---
Mark Hyman M.D.
Thirteen-time #1 New York Times bestselling author
"As a Cleveland Clinic trained orthopedic spine surgeon, when I heard about stem cell injections being performed into intervertebral discs and epidurals, I had to see it with my own eyes. When I visited Docere Clinics and watched Dr. Adelson operate, what I discovered was pleasantly surprising. Dr. Adelson is a skilled spine injector, practices flawless sterile technique, is honest and upfront, and is completly profesional. I'm happy to call Dr. Adelson a trusted colleague and a friend."
---
Carrie Diulus, M.D.
Spine Surgeon
"I had a painful sciatica that made me miserable. Based on recommendations from people I trust, I sought Dr. Harry's help. To be honest, I was somewhat skeptical because the pain was so intense. To my surprise, after treatment the pain resolved completely. I could hardly believe it! Additionally, the low back pain I'd had for almost ten years was eliminated and to this day there is still not a trace of it. I really appreciate the 'heart' of Docere Clinics and the amazing sense of comfort and kindness that surrounds the organization."
---
Vishen Lakhiani
Founder Of Mindvalley, Entrepreneur & Education Activist, And Author Of The International Bestseller, The Code Of The Extraordinary Mind
Is Cell Therapy Right For You?
A consultation by our clinical staff is required before scheduling a procedure to determine if you are a candidate. Click below to see if we are right for you.