SCSO for men is a non-surgical proprietary technology that uses the regenerative properties of PRP with or without fat-derived stem cells and topical exosomes to deliver lasting improvements in male sexual performance. Like SCSO for women, a topical numbing cream is applied before the procedure so discomfort is minimal.
All SCSO for men procedures also includes a treatment of low-intensity shockwave therapy prior to injections to maximize the benefits of the stem cells and PRP.
Experiences vary but men commonly report the following benefits:
Improved blood flow and firmness of erections
Increased sensation and pleasure
Enhanced appearance
Improved sexual stamina and capabilities
Improvement in symptoms of Peyronie's Disease
More reliable erections







Disclaimer: These videos mention the O-shot and the P-shot which are trademarked procedures that are no longer performed by Dr. Killen.

These therapies are based on the premise that: 1) sexual dysfunction is largely a circulatory issue, and 2) a major mechanism of action of site-specific injection of stem cells is the growth of new, healthy vasculature and thereby a return to adequate circulation.
Any results shared on this website and the videos found on it do not reflect the results or experiences of every patient
.
R
esults 
may 
vary
 based upon patient age, medical history and other factors
, including the possibility of no improvement. 
We are in the process of phasing out the use of adipose-derived stem cells and plan to totally discontinue the use of fat by December 2021.

WHY MEDICATE WHEN YOU CAN REJUVENATE? Return to sexual peak performance without pills, needles or surgery!
As men get older, it's common to note certain changes in erections. Maybe you have erectile dysfunction (ED) or maybe you just have a little less function than you used to.
What if you could regain the firm, forceful, long-lasting erections of your youth? What if you could "be ready" any time of the day or night? What if you could improve not just your next erection, but every erection?
WHO IS A CANDIDATE FOR LOW-INTENSITY SHOCKWAVE THERAPY?
Men with erectile dysfunction or erectile "less function".
Men with Peyronie's Disease
Any man desiring sexual optimization and peak performance
Spontaneous, natural erections in as little as 3 weeks.
No pills, needles or surgery required.
Non-invasive, painless, safe
No downtime
20 min per session
Over 80% Patient Satisfaction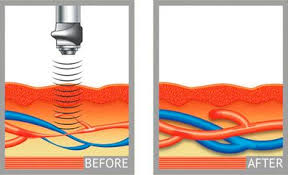 What Is low-intensity shockwave therapy?
Low-intensity shockwave therapy is a protocol that uses acoustic waves (also called low-intensity shockwave therapy: LI-ESWT) to stimulate the tissues of the penis, resulting in increased blood flow and stronger, longer-lasting erections.
Unlike other therapies currently available for ED, low-intensity shockwave therapy gets to the root of the damage.
Acoustic wave therapy has been used safely and effectively in Europe for erectile dysfunction for more than a decade and has dozens of medical studies to back it up.
Low-intensity shockwave therapy uses high-intensity sound waves (aka "shockwaves") to increase blood flow, recruit stem cells and increase nitric oxide, resulting in firmer, longer-lasting, and more reliable erections.
As men age, several changes occur in the penis that can be problematic over time. The arteries that supply the penis with blood can become compromised, resulting in problems getting an erection. The smooth muscle cells that line parts of the penis can also become damaged, resulting in the inability to maintain an erection.
Current treatments for erectile dysfunction focus on trying to temporarily increase blood flow in the penis, but they don't correct the underlying problems. That's where GAINSWave comes in!
By applying acoustic wave therapy to the penis, several physiologic changes occur, including:
Growth factors signal new blood vessel formation in the penis.
Nitric oxide production increases, providing stronger erections.
Recruitment of stem cells to the area offers natural repair of damaged cells and tissue.
Stimulation of the growth of nerve tissue results in enhanced sensitivity of the penis.